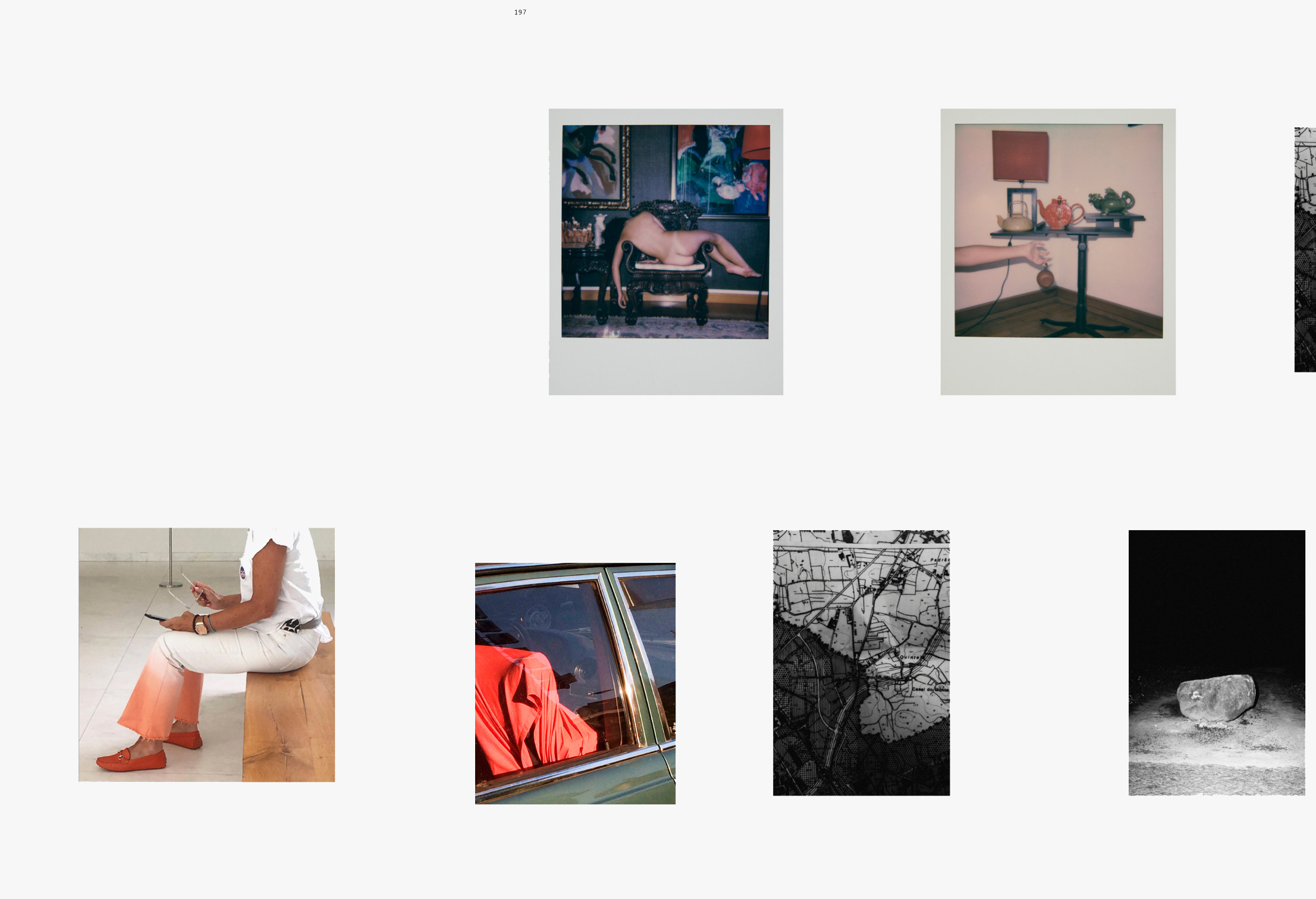 THE CONTRAST PROJECT PARTICIPATES IN IMAGENS DO REAL IMAGINADO (IRI) – PHOTOGRAPHY, CINEMA AND MULTIMEDIA CYCLE | TRACKED (2021)
PRESENTATION OF THE PROJECT AND CONTRAST PUBLICATIONS, AS WELL AS OF THE NETWORKS ASSOCIATED WITH THE PROJECT AND ANNOUNCEMENT OF A NEW PLATFORM
OLÍVIA SILVA, COORDINATOR ESMAD
PEDRO LEÃO NETO, COORDINATOR OF THE RESEARCH GROUP ARCHITECTURE, ART AND IMAGE (AAI)
NOVEMBER 4TH | 6:00PM | LUÍS SOARES AUDITORIUM | ESMAD
The Contrast project will be present at Imagens do Real Imaginado (IRI) – Photography, Film and Multimedia Cycle with the theme Rastreados (Traced), which will take place at ESMAD between November 2nd and 8th.
A presentation of the Contrast project and publications, as well as of the networks associated with the project and the announcement of a new platform will take place at ESMAD's Luís Soares Auditorium on November 4th at 6pm with Olivia Silva (ESMAD) and Pedro Leão Neto (AAI-CEAU-FAUP). 
ABOUT CONTRAST
CONTRAST is a project of interdisciplinary cultural dynamization focused on the creation of a network of artistic initiatives and critical reflection encouraging the debate on transversal themes to Art, Architecture and Design through the world of Creation, Editorial, and Photography Teaching in several disciplinary areas, reinforcing the artistic and editorial offer, access and participation in the arts. 
This network counts on the partnership established in several scientific and artistic areas, among nine schools of photography teaching in Portugal: ARCO – Center for Art and Visual Communication; DARQ – Department of Architecture of the Faculty of Sciences and Technology of the University of Coimbra; DCAM – Department of Cinema and Media Arts: School of Communication, Architecture, Arts and Userrmation Technology – Universidade Lusófona de Humanidades e Tecnologias Lisbon; ESAP – Escola Superior Artística do Porto; ESMAD | Escola Superior De Media, Artes e Design, Vila Do Conde; FAUP- Faculdade de Arquitectura da Universidade do Porto; FBAUL – Faculdade de Belas Artes da Universidade de Lisboa; FBAUP Faculdade de Belas Artes da Universidade do Porto; IPT – Instituto Politécnico de Tomar and three schools outside Portugal: Liverpool School of Architecture (LSA), Zaragosa Unidad Predepartamental de Arquitectura of the University of Zaragoza (UNIZAR) and Barcelona Universitat Politècnica de Catalunya BarcelonaTech (UPC).
About the 2021 edition of Imagens do Real Imaginado (IRI) – Photography, Film and Multimedia Cycle
Tracked
"Artificial intelligence and digital technologies, being tremendous achievements of mankind and windows to the future, do not for that reason fail to produce effects whose contours allow us to figure threats on a larger scale. In fact, only in the most daring dystopias of the creative imagination, such as George Orwell's inevitable 1984, was privacy so effectively put into question as it is now. Reflecting on the networked society, as well as the complex power relations emerging from it, Ignacio Ramonet gave one of his most recent works this title: The Empire of Surveillance. Surveillance, of course, is not a new phenomenon. It has always existed. Even before the explosion of the Internet, hidden cameras were widely recording the gestures and habits of citizens. They were used by intelligence services, in public security, in border control, in hospitals, prisons, schools, shopping malls, in short, in the observation of the most diverse aspects of daily life, under the pretext of prevention. With social networks, however, a new level has been reached in the realization of the Orwellian prophecy, with a difference: information and surveillance are now completely immaterial. The tracker is invisible, the tracked, in most cases, unaware of his vulnerability. Computers and smartphones, guarantors of the expansion of the space of potential freedom, are, equally, tools of systemic regulation, shelter for fake news, vehicles for the construction of parallel realities, detonators of consumerism, and the most powerful business lever ever conceived. More often than not, the tracked is unaware of the totalitarian role of the algorithm. Your personal data – political choices, religious beliefs, sexual orientation, family situation, in short, everything that concerns you -, despite privacy policies, is easily accessible. Who benefits? First and foremost, the five major conglomerates that dominate the Net: Google, Apple, Facebook, Amazon, and Microsoft. Likewise, the political-military power, to the point that one state can interfere in the elections of other states, conditioning the vote, and that it is possible, even among allies, to investigate the lives of the leaders. In both cases, tracing experts are involved. Obviously, tracking allows multiple declinations, of opposite sign, and even incursions favorable to the tracked in areas such as science and health. The response to the pandemic crisis is there to demonstrate this. But reading this brave new world cannot be done exclusively through the analytical tools of the past. It requires the complex, transdisciplinary thinking of which Edgar Morin speaks. And it requires the work of creation capable of questioning the present, opening doors to an imagined, sharp, and prospective reality. This edition of IRI goes in that direction".
Jorge Campos