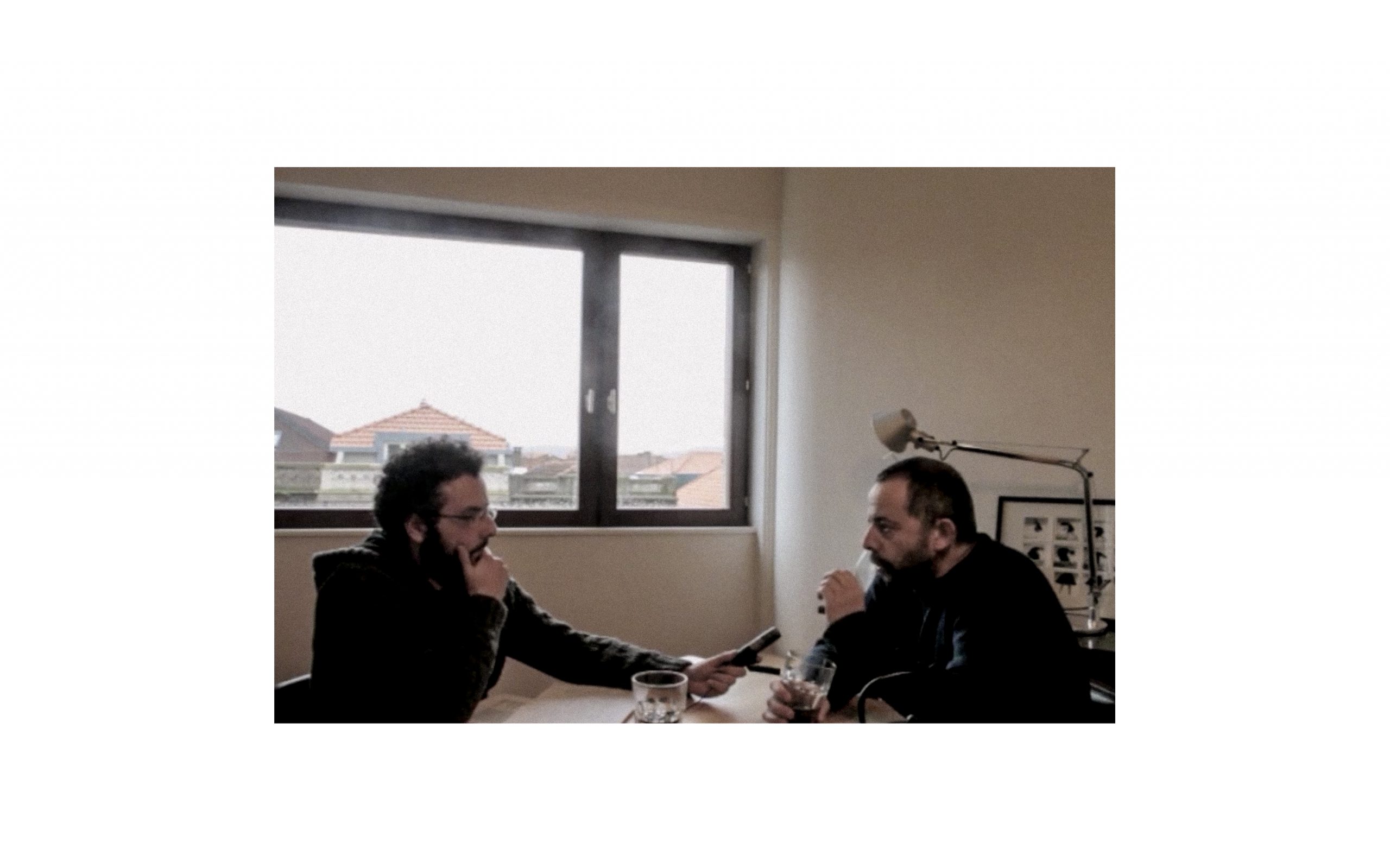 Conversa com Pedro Bandeira
The gallery PROJECTS AND IDEAS: ARCHITECTURE THROUGH PHOTOGRAPHY is a collection of interviews that has as origin the collaboration of Sebastiano Raimondo with scopio Editions. Sebatiano Raimondo interviews diverse authors who talk about contemporary photography and about architecture, city and territory through the lens of phtography.
Coordination: AAI – CEAU – FAUP / scopio Editions
Text and Interviewer: Sebastiano Raimondo
Video: Sebastiano Raimondo
Sebastiano Raimondo (1981) was born in Gangi, Italy.He graduated from the Faculty of Architecture of Palermo, in 2013, with the thesis "Uma ponte – la fotografia come modo di abitare il mondo e costruirlo". In 2014, he funded the collective "Presente infinito", in Napoli, with which he edited the homonymous book. Also with "Presente infinito", he carried out several exhibits and produced the projet "Napoli – nuova luce". He currently lives in Lisbon and is pursuing his doctorate studies in "Architecture of the contemporary metropolitan territories", as an integrated researcher in the Dinâmia-Cet centre.
Ph.D. – Dottorato di ricerca at DINÂMIA'CET-IUL
Works at Presente Infinito
Studies at ISCTE-IUL Departamento de Arquitectura e Urbanismo
Lives in Lisbon, Portugal
From Gangi, Sicilia, Italy
Links
uma_ponte
presenteinfinito.it/sebastiano-raimondo-bio